Conference Room
The Conference Room is convenient for groups up to 4-6 people and is fully furnished, including a Large Flat Screen Monitor. Audio-Visual communications is an effective method of presenting your products and services to your clients.
To reserve the Conference Room, please click here.


Coffee Bar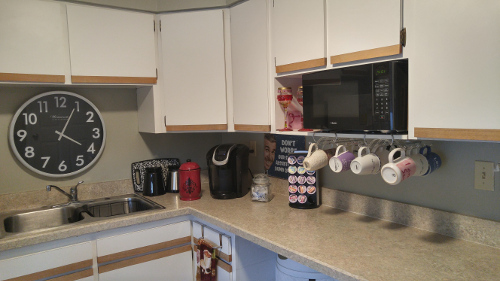 In our Coffee Bar we offer Water, Coffee and the availability to store and prepare lunch for all of our clients' clients or just as a break area during your day at our offices.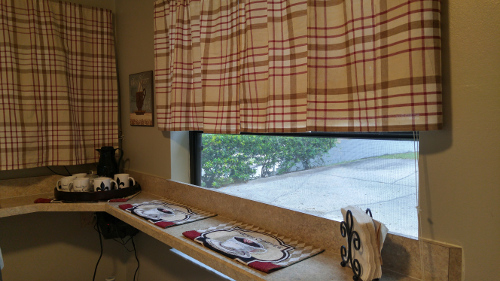 The space also serves as a nice option for our clients to stop in, have a cup of coffee, using our secure Wi-Fi to check their emails or make phone calls.

Reception, Print Center & Secure Wi-Fi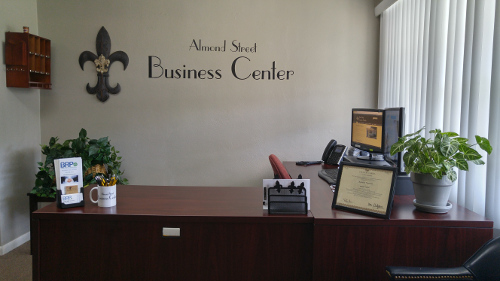 Our Reception is staffed from 8 am – 5 pm. We greet and direct your clients, and give you secretarial support.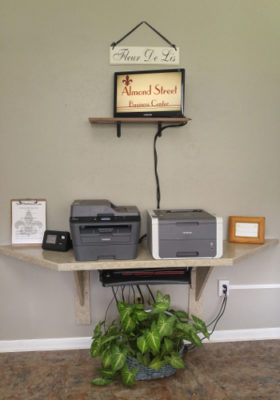 For a small fee, our wireless printers and fax are available to all of our clients, Virtual Services & Office Rental.
We offer secure Wi-Fi services.